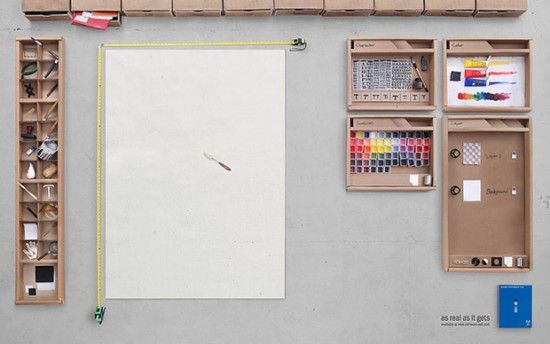 Welcome to Digital Illustration 2014!!! I am your teacher, Jack Turnbull, who will help you get a step closer to mastering visual communication while simultaneously helping you use a computer as a tool to communicate visual. In this class we will primarily use the program Adobe Photoshop, which is vital to a digital program originally intended for photographers to edit their works but has gradually shifted to become an industry standard in the realm of digital illustration and design.
Outcomes and Goals
* Students will be comfortable using a Wacom Tablet with a vocabulary of keyboard commands (example: command "minus" to minimize a screen)
* Students will be comfortable with Layers in photoshop and how to manage design files
* Students will be comfortable making animated GIFs as well as non-sequential art.
* Students will receive an introductory illustration concept class.
* Students will leave with roughly 6-10 digital illustrations, printed and on CD.
CLASS ONE: COLOR AS COMMUNICATOR
2. Choose one of the three images below to color using photoshop with a limited color palette from below.
<div> text-align: justify;">
NOTES:
photo colorworkshop_zpsa74094bd.jpg
Giotto: Giotto uses yellow ochre for the voluminous robe of Judas. "Come on, are you YELLOW?" The color attracts the eye to the focus of the composition, but is also associated with evil and, more specifically, betrayal and cowardice. The meaning of this color would have been clear to Renaissance viewers. Other shades of yellow were used to identify St. Peter and St. Joseph. In non christian colors, yellow has different associations: worn by the emperor of imperial China.
"Colour has taken possession of me; no longer do I have to chase after it, I know that it has hold of me forever... Colour and I are one. I am a painter." -Paul Klee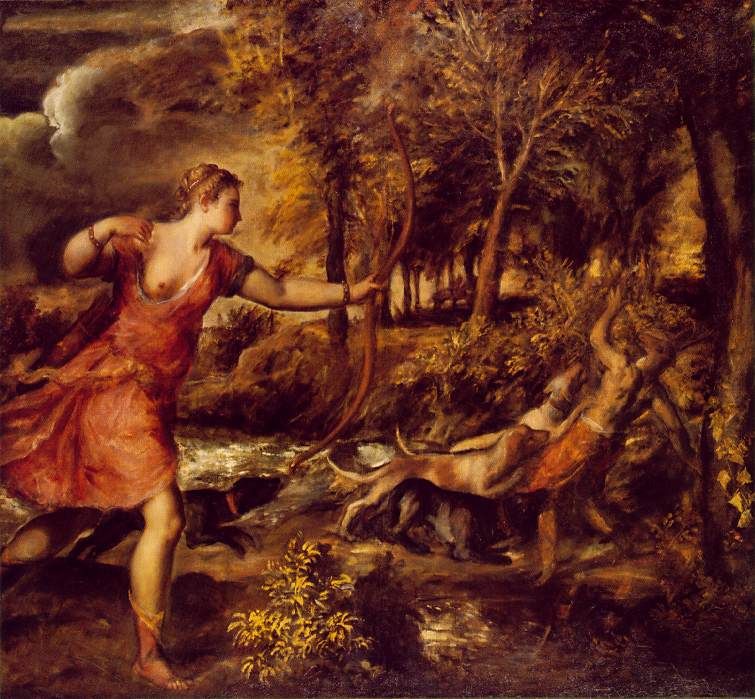 Venice was a port city during the 16th century and as a result their painters obtained paints from strange parts of the world. Borrowed from the east (from trade ships); Realgar (Orange-Red), and Orpiment (Yellow). THese regularly appear in Persian manuscript illuminations, and surface in Venetian painting in the 1490s. Realgar provided the Italians with the first true orange (previously they had mixed red and yellow) and the two pigments combined produced glorious reddish golds. Figures and settings merge in a haze of light and atmosphere.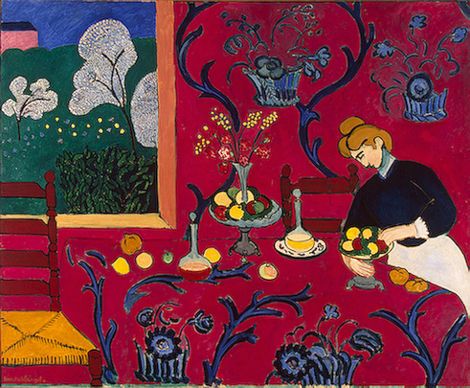 Henri Matisse: "When I Paint Green, it doesn't mean grass; when I paint blue, it doesn't mean sky. Matisse freed color once and for all from its literal, descriptive role - his choice of shaes was governed by "Observation", "Feeling", and "the very nature of each experience." (A Faurve; Wild Beast)
"The White Girl": (1862)The painting epitomizes his theory that art should essentially be concerned with the beautiful arrangement of colors in harmony, not with the accurate portrayal of the natural world.
While working: Nature's hues become bluer over distance, as they penetrate atmospheric mists and vapors. (see Leonardo's naturalism). Reds tend to advance.